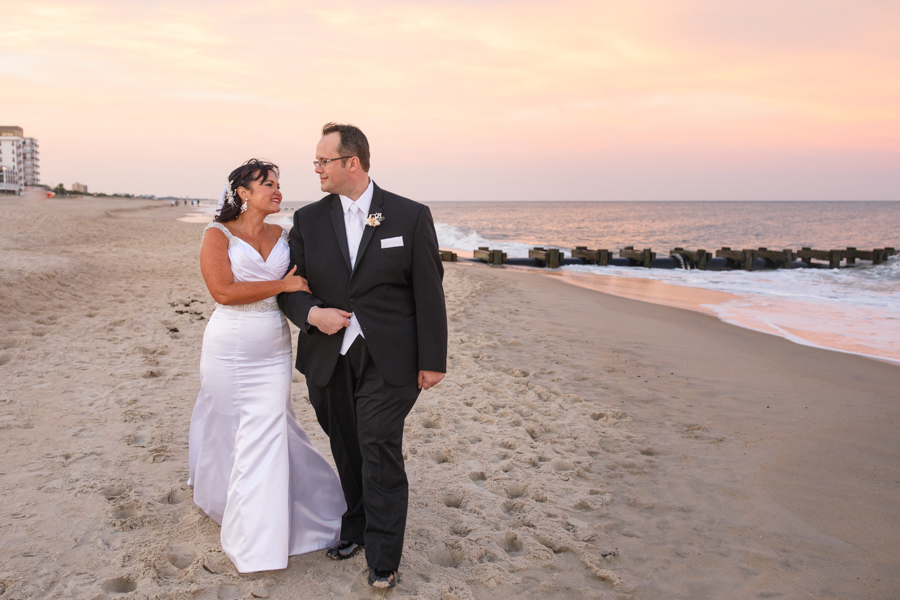 As many of you know, on October 29 of 2016 I married the love my life, Craig Allen Beebe! Were married at the Atlantic Sands in downtown Rehoboth Beach, directly on the beach! I am now a Bee-Bee and that is why now see two bees after my name. Our wedding also had a "hidden theme" of two bees throughout the wedding.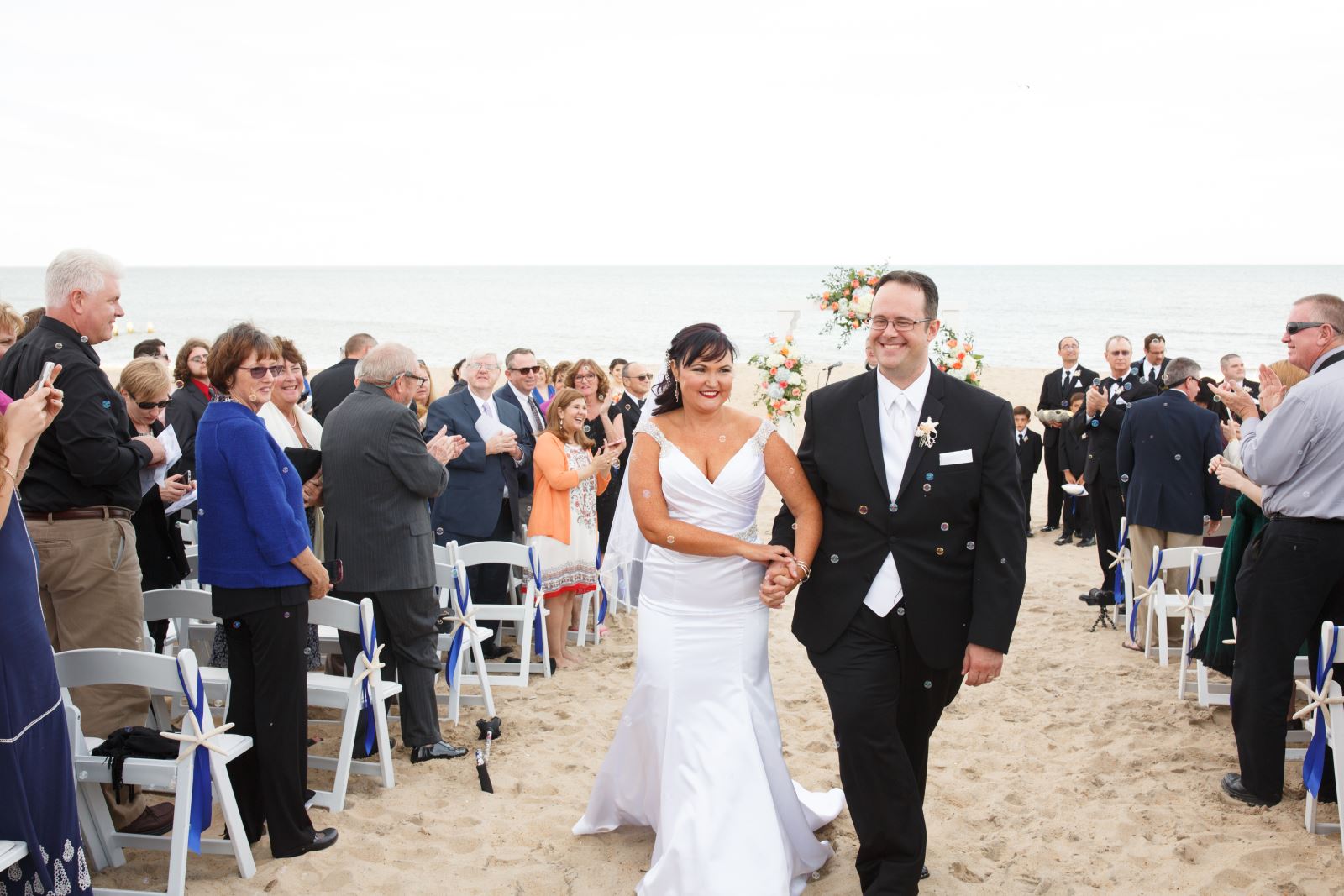 People often ask how we met. We met at Wawa! Well not really...
Our families have known each other a very long time. Our younger brothers were best friends growing up. Although we attended the same middle school and high school Craig is five years older and we were never in school together. We reconnected when he was was visiting his parents one weekend. He was living in North Carolina and working in New Jersey and Delaware was a closer trip "home" than North Carolina. He will tell you he saw me crinkling my nose at the pumpkin spice coffee dispenser at Wawa (I have a love-hate relationship with pumpkin spice. Sad because end of summer but darn do I like pumpkin spice!). Craig recognized me as "Ryan Martin's sister." So I guess you can say I have my brother and Wawa to thank for meeting my husband.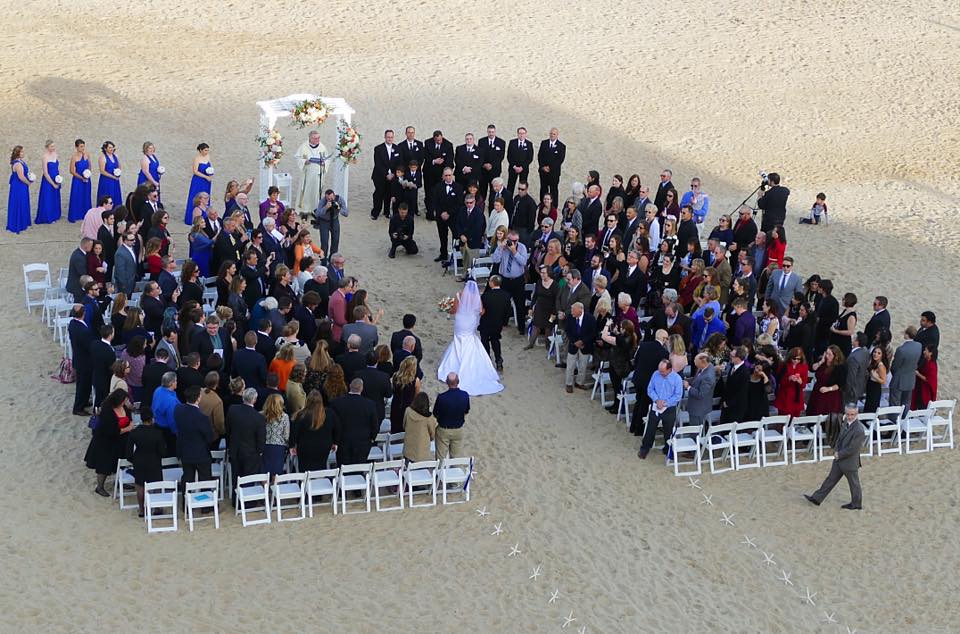 We are both from Southern Delaware (Craig is from Lewes and I am mostly from Milton) and it was really important for us to hold our wedding in our home state and give back to our community and local businesses. Our first date was also in Rehoboth. We had many out of state guests and we wanted our guests to be able to enjoy a mini-vacation if they wanted to. The timing worked out great for our guests because it was also theSeaWitch Festival. The beach location and Sea-Witch weekend festivities offered built-in guests entertainment.
My favorite part of being married is being a part of a huge local family. I have a very large extended family, all out of state, but until our wedding I only had my parents and younger brother. Now I am related to half of Sussex County. The merging of families is very special. I love having sisters, brothers, many cousins, and my mother and father-in-law. My brother really likes finally having a brother too.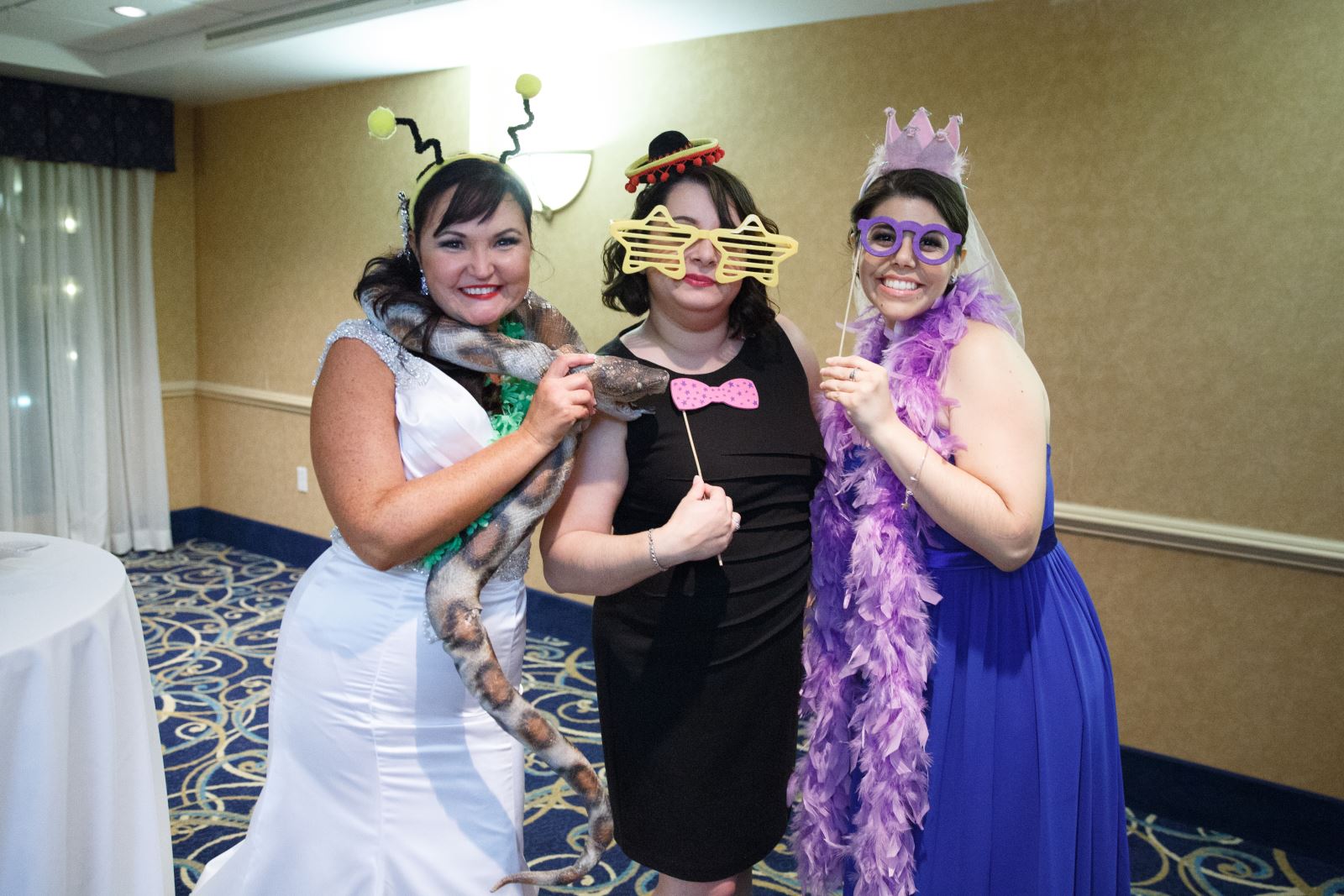 We chose to honor "something old, something new, something borrowed, something blue" with some special and unique items.
Blue wedge shoes with bumblebees and blue throughout the wedding. We borrowed antique jeweled encrusted bees and they were placed in my bouquet. My husband's cousin from New York could not make the wedding but sent us an antique handkerchief too.
We wanted our wedding to be special for not just us but our families as well and incorporated some family history to make it so. Our wedding program mentioned our god parents, grandparents, those who were with us in spirit, and a special thank you to our parents. We also displayed wedding photos of our parents, grandparents, etc at the wedding. This is my favorite thing to see at weddings. We realized while collecting these photos – we did not have as many as we would like! It is so important to preserve these memories and share with others. We made copies and shared with family members.
It is my family's tradition (in particular on the Martin side) to have "The Wedding Song, There is Love" played at our wedding by a family member. My father is usually the person who plays the song at weddings but my Uncle Thomas Martin came all the way from Washington State to play the song for us. My father has played this song at 50 or so weddings. My father played this song at two friends' wedding and later that night at the reception he met my mother. My mother was in town for her brother's wedding and my father's friends later became his future brother-in -law and sister-in-law.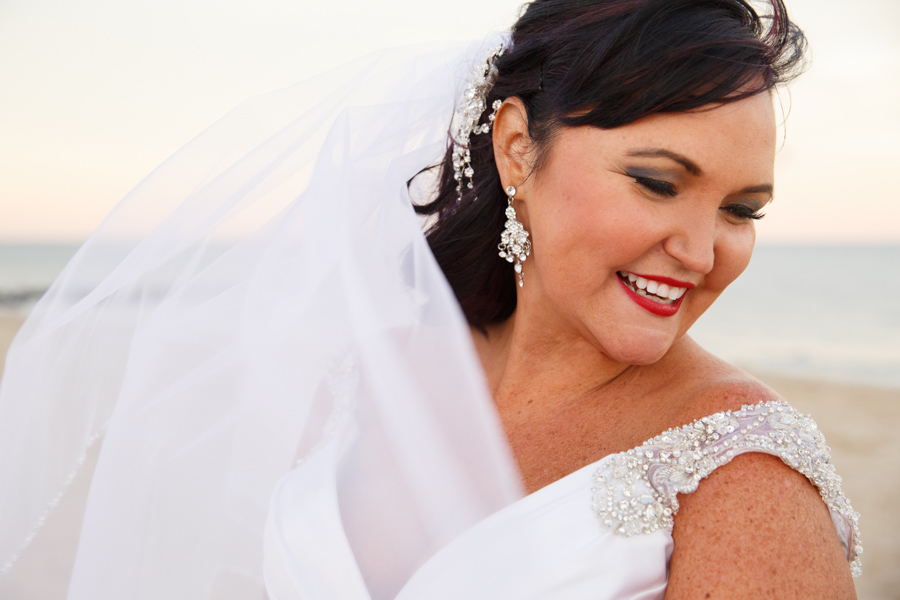 We also wanted to incorporate the beautiful, natural setting we were married in. The bridesmaids' bouquets and the boutonnieres and corsages were all made of seashells. This was an idea my mother-in-law gave me. My bouquet included seashells and fresh flowers.

We had thousands of wedding crashers. Literally. The ceremony was very public as it was the afternoon of SeaWitch Festival. Thousands of people were watching our wedding. My favorite wedding moment was after the ceremony but before the reception. Everyone had left to go to the happy hour. It was just us on the beach for a moment and it was quiet and beautiful.
We also had whales, dolphins and horses during the ceremony. The morning while we were getting ready there were whales jumping in the ocean. One of my bridesmaids said "Look! A whale!" And I thought for sure she was talking about a dolphin. There were actually whales and lots of them! And dolphins!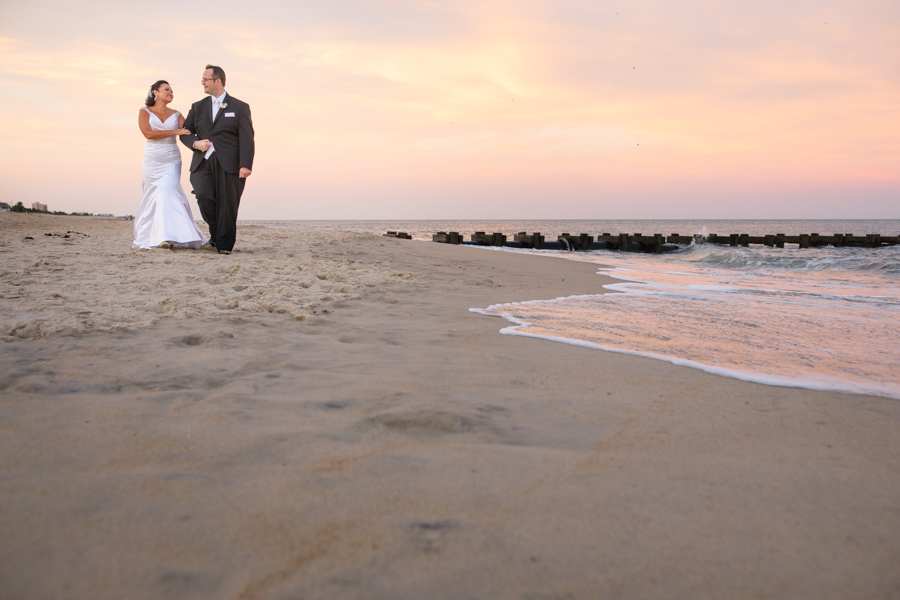 The day after the wedding was also so much fun because it was the pet parade of Sea Witch Festival! We got to spend extra time with our guests and I am so glad we did that. We had a brunch for family and friends and out of town guests at the Victoria's Restaurant. It was delicious and a perfect way to end the weekend. We watched the parade. We also decided to stay an extra night at the BoardWalk Plaza and Karen Z hooked us up with the VIP treatment. Did you know they have a rooftopjacuzzi?! My father also picked up my dog who was boarded at Savannah Animal Hospital and brought her to Sea Witch Festival. I was so happy to see her.
Starfish and "hidden bees" were a reoccurring theme. Two bees (for "Bee-Bee") were hidden in various locations. On the ceremony program, menu, invitations, in my bouquet, my shoes and on the back of the cake.