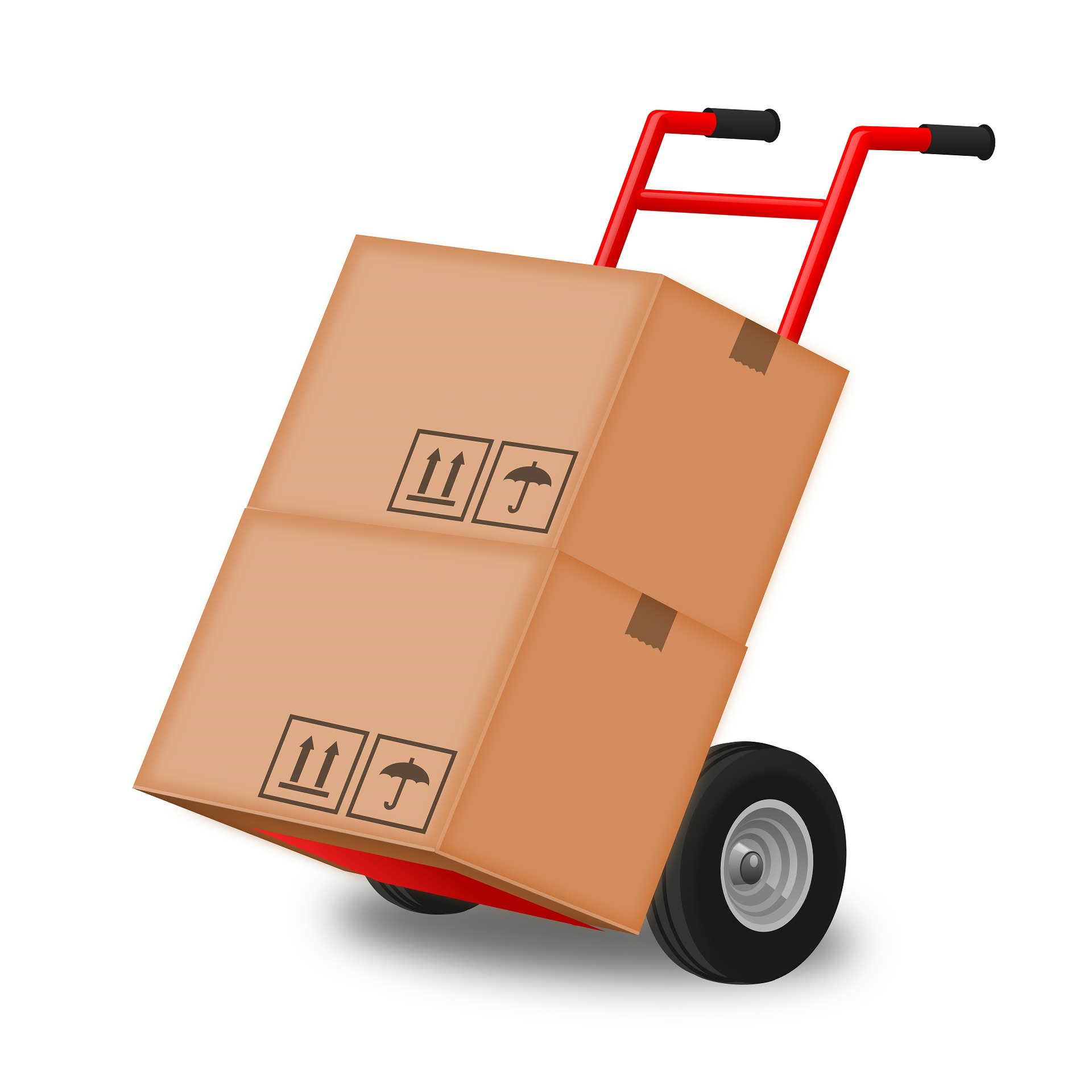 Moving is stressful! Just when you get everything packed, it's time to unpack and get everything organized in your new place. For many people (me included), the room with the most boxes is always the kitchen. Take your time and get it right. I promise it will be worth all the effort.
My husband and I purchased our first home together (yay!) in May of 2017. Our new house is full of beautiful kitchen cabinets. I'm even having trouble filling them all.
Before we got married, we both had our own homes full of stuff, sometimes even doubles and triples of things. We both have plenty of moving experience (him five times and me seventeen times). With that many moves between us, we have learned a lot!
Here are some tips we have learned from our many moves that will help make your move a little easier.
Before you move, take inventory and PURGE! This won't be easy but you will save a lot of time during packing and unpacking if you aren't taking things you don't need. If you are combining households, sort everything then just keep the best utensils, gadgets, pots, pans and Tupperware.
Pack the kitchen first while you are still full of energy. You will be the most motivated and your glasses and other fragile items will be packed with care while you are freshest.
Pack one box with the things you will need to use until the last minute before you move and will need to unpack right away in your new home. One frying pan, one pot, one serving spoon, one cutting knife, one can opener, one glass or cup per person, one plate or bowl per person. Pack the same essentials for kids and pets. During my most recent move, I forgot to pack my dog's canned food and a can opener. She looked like she wanted to eat me. Luckily, I order my dog food from a local veterinarian so I went by and picked up some food for her and the vet opened one can for me.
Pack early and know it is okay to live off of snack food, easy to cook food, takeout, and pizza delivery for a few days (or even a couple of weeks). It will make things much easier and leave you extra time to get settled. Pick up some paper plates and plastic utensils to use during your transition.
Once it's packed, don't look back! Once it goes in a box, it doesn't come out until you unpack at your new house.
Throwaway or use opened food and spices instead of packing them. Opened items are a pain to move and the mess they make is not worth the hassle. Make a plan to eat all your food in your freezer and pantry or share it with a neighbor instead of moving it with you. I found a bag of frozen broccoli from 2009 and I almost moved it to my new house. Oops.
Once you get it all packed, it is time to work in reverse. Take time to make a plan and make your kitchen work for you. No matter the size of your kitchen or how many cabinets, a well-organized kitchen will save you time, money and energy!
Survey and analyze your kitchen layout. Where is the sink? Where is the dishwasher? What should go in the cabinets close to the dishwasher? Do you have a lazy-susan and what should be on it?
Time to start placing stuff in the cabinets. Place the items you use most frequently in the cabinets closest to the sink and dishwasher if you have one. Coffee cups, glasses, plates and bowls are the most frequently used in my house so they are located by the sink and dishwasher. All I have to do when cleaning up is move about a foot in any direction. It's life changing and saves me so much time!
My husband found this for me on Amazon and I love it (and him) so much! This in-drawer knife block keeps my countertops clutter free and my knives easily accessible.
Store the most frequently used cooking utensils somewhere you can grab them quickly. I use a glass canister so I can see everything.
As you are unpacking, don't be afraid to purge some more as your cabinets start to fill up. Now that you are in your new home, make the most of your space. Fill up some of your recently emptied boxes with a few more things and share them with a friend. My younger brother acquired lots of pots and pans after our move.
I hope these tips from my recent move will save you a lot of headaches when you make your next move. Setting up an organized and well planned kitchen takes a little planning but it is well worth it in the end. I'm still working on organizing my pantry and spices-hopefully, I will get it right before my next move.
Image courtesy of hitcom/pixabay.com