March 2018
March 8, Girl's Night Out, Rehoboth Beach
March 10, 27th Rehoboth Beach Chocolate Festival, Rehoboth Beach
March 11, Milton's St. Patrick's Day Parade and Lucky Leprechaun 5K, Milton
March 24, Georgetown's 18th Annual Easter Egg Hunt, Georgetown
March 30, Great Delaware Kite Festival, Cape Henlopen
March 31, Lewes Canalfront Park Easter Egg Hunt, Lewes
March 31, Dewey Beach Egg Scoop, Dewey Beach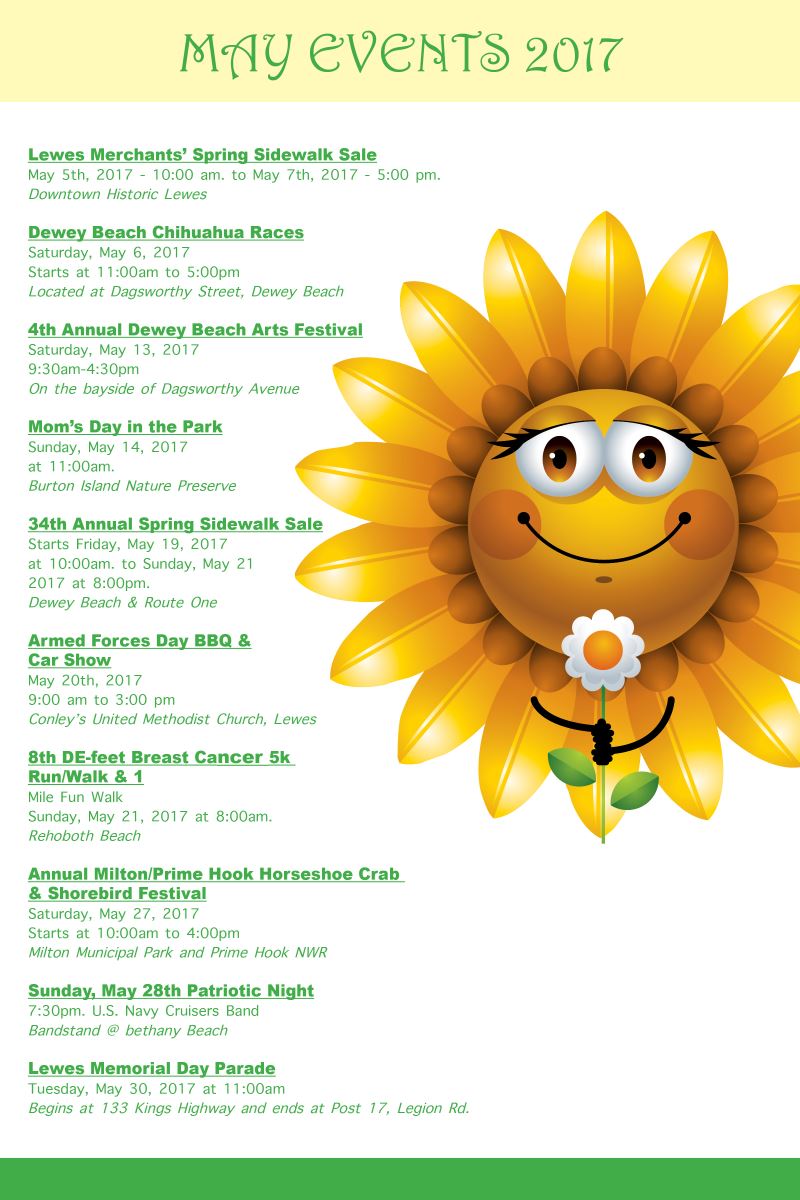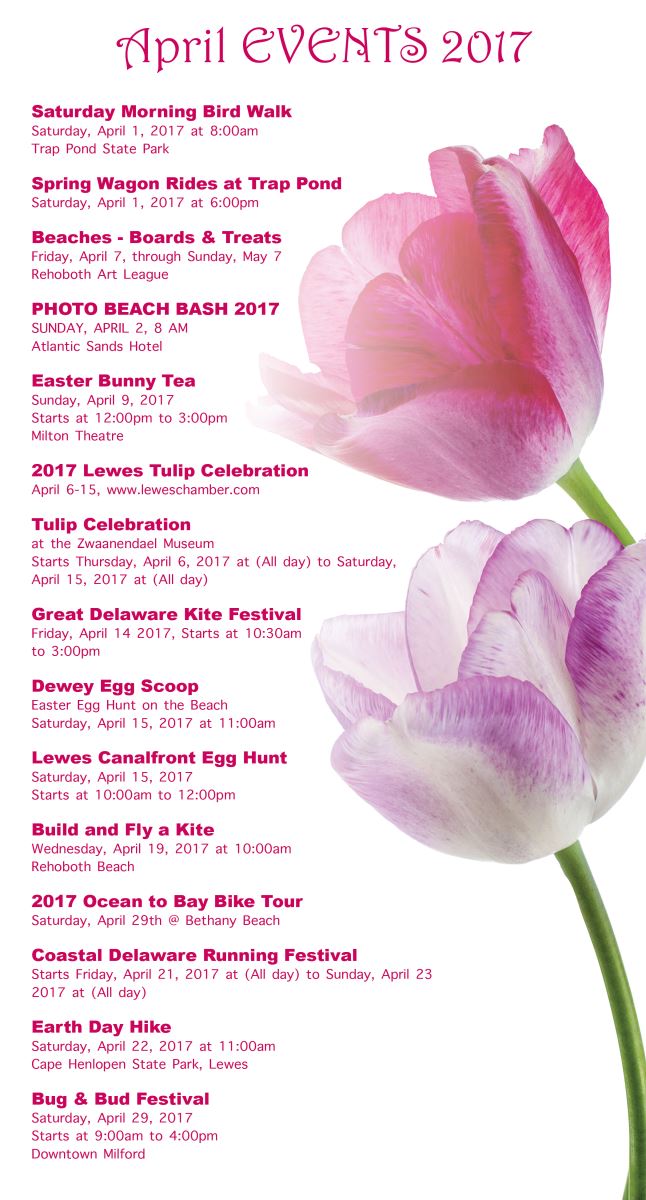 For more Information: https://www.visitsoutherndelaware.com



FOR MORE DETAILS:www.visitsoutherndelaware.com

FOR MORE DETAILS:www.visitsoutherndelaware.com

FOR MORE INFORMATION: https://www.visitsoutherndelaware.com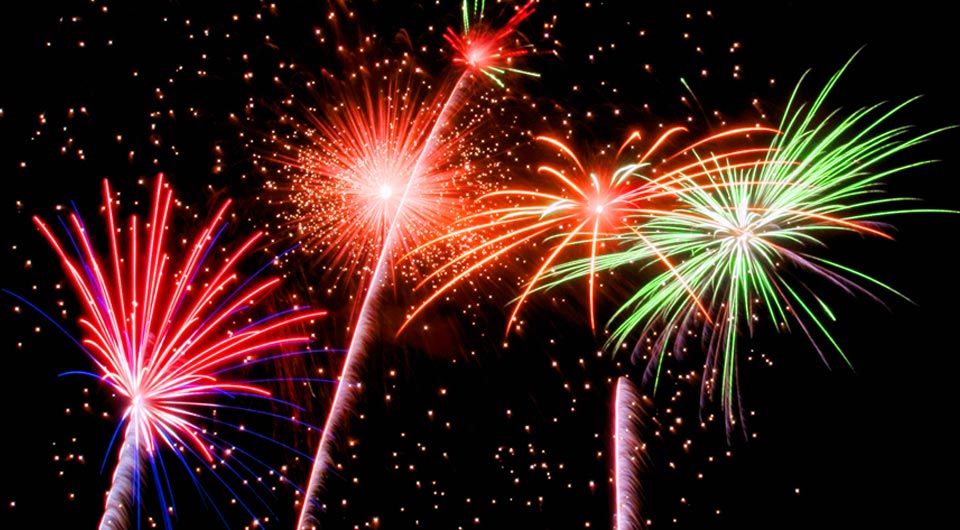 Lewes Old Fashioned 4th of July Celebration
Monday, July 4 2016
Starts at 9:00am to 6:00pm
The City of Lewes continues its long tradition of hosting old-fashioned games for children on
Second Street beginning at 9 am. For the safety of the participants, Second Street
will be closed while the games are in progress and will re-open at the conclusion of
the games. Following the games, the Lewes Independence Day Boat Parade
will wind its way down the Lewes – Rehoboth canal to Fisherman's Wharf
as part of the City of Lewes' 4th of July holiday festivities. Later in the afternoon,
the Doo-Dah Parade will begin around 5 on its regular route toward town on Kings
Highway, Savannah Road and then onto Second Street. The day is jam-packed
with lots of fun for the whole family!
Bethany Beach 4th of July Parade & Celebration
Monday, July 4 2016
Starts at 12:00pm to 9:00pm
Bethany Beach's 33rd Annual Independence Day Celebration will kick
off with a parade beginning at noon at the intersection of Pennsylvania
and Garfield Parkway and take its traditional 2-mile route through town.
In addition to the floats and bikes, it will feature marching bands
and entertainment groups on trucks.
For updates, visit the Town's website:
Dewey Beach Fireworks
Monday, July 4 2016
Starts at 8:00pm to 9:00pm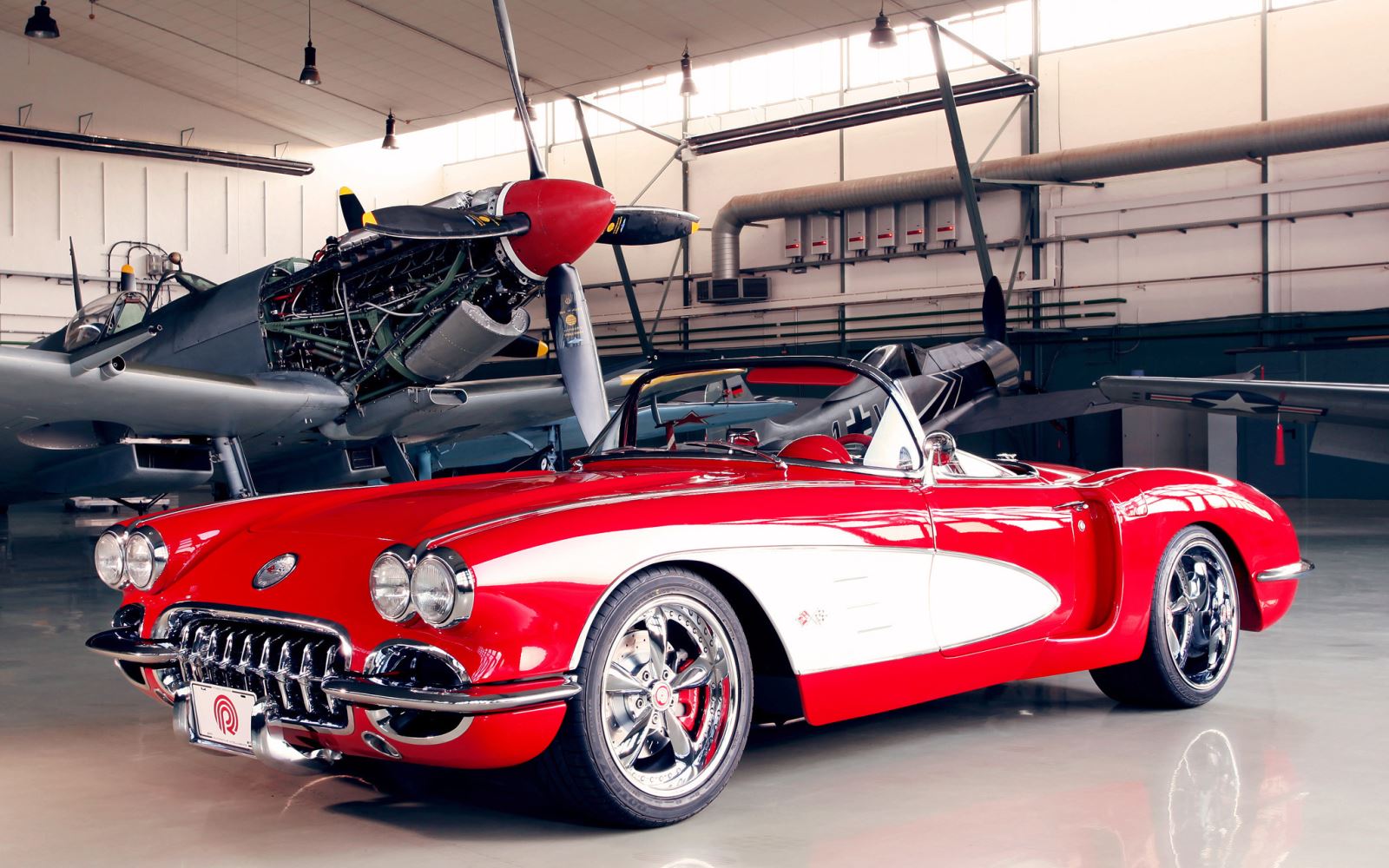 4th Annual Car Show at Independence!
Saturday, June 11 2016
Starts at 11:00am to 3:00pm
​Millsboro, DE
http://www.visitsoutherndelaware.com/events/4th-annual-car-show-independence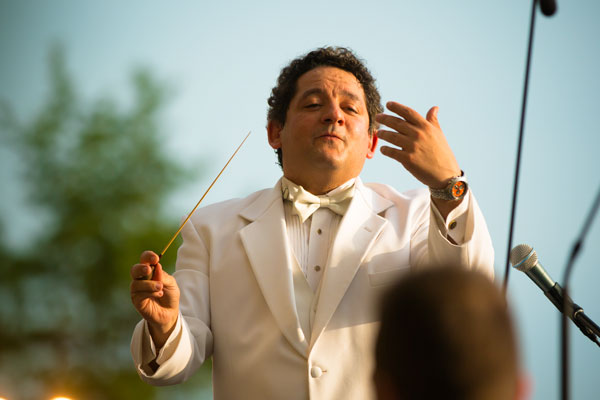 Mid Atlantic Symphony Orchestra
"Starry Night Opera"
with OperaDelaware
Friday, June 17, 2016, 7:00PM
BYOC (Bring Your Own Chair); Children 18 & under are free.
First Annual Delmarva Lavendar Festival!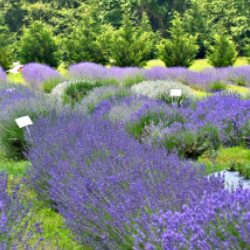 Starts Saturday, June 11 2016 at 9:00am to Sunday,
June 12 2016 at 5:00pm
Join Lavender Fields at Warrington Manor on Saturday, June 11, 2016
from 10 a.m. to 4 p.m. for the Delmarva Lavender Festival,
one of the three farm and garden venues on the
Cape Farm and Garden Tour. Many demonstrations,
including seeing how your favorite Soap Fairy products
are hand-crafted. Capping off the weekend on Sunday, June 12,
we will sponsor high teas at 1 p.m. and 4 p.m.