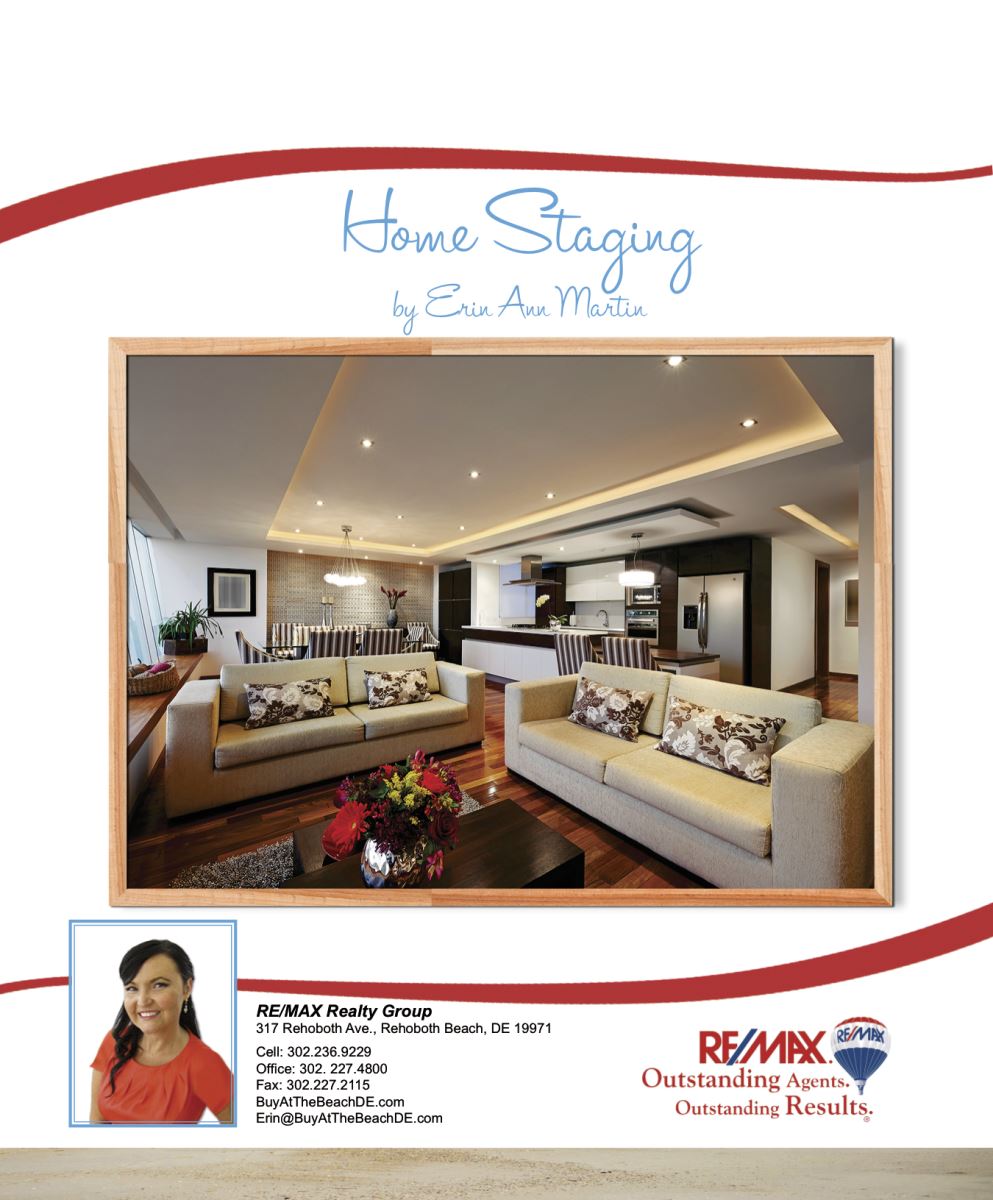 "Your Home Speaks To You, But What Is It Saying To Your Potential Buyer?"
Staging A Home For Sale Is Not A New Concept.....
But it is a practice that has gained steam in the current market. I see many home sellers confuse staging with decorating and consequently resisting the process and the recommendations of the staging professional. But the reality is that the moment you commit to marketing your home for sale, you need to commit to transforming your home into a place that potential buyers can easily picture as their home!

What Home Stagers Do...
A home stager is similar to an interior decorator -- with expertise in planning and choosing colors, fabrics, and furniture, and arranging them all in a way that makes your home look its best.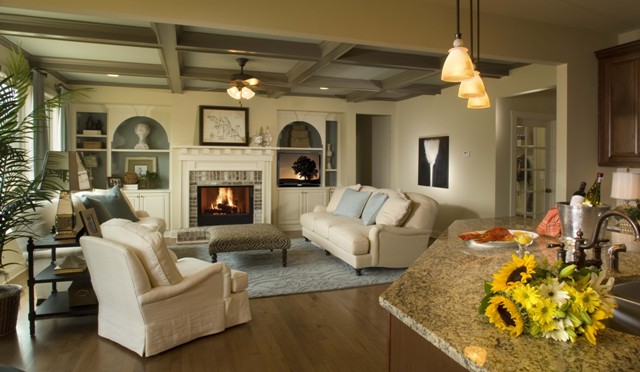 A good home stager brings a few extra things to the mix. The stager is not focused on creating a home that suits your personal taste and need for everyday comforts, but instead on making your home appeal to a broad range of tastes. Livable or not --the idea is for the stager's work to help people fall in love with your place and want to buy it!
Here are examples of what home staging can look like:
---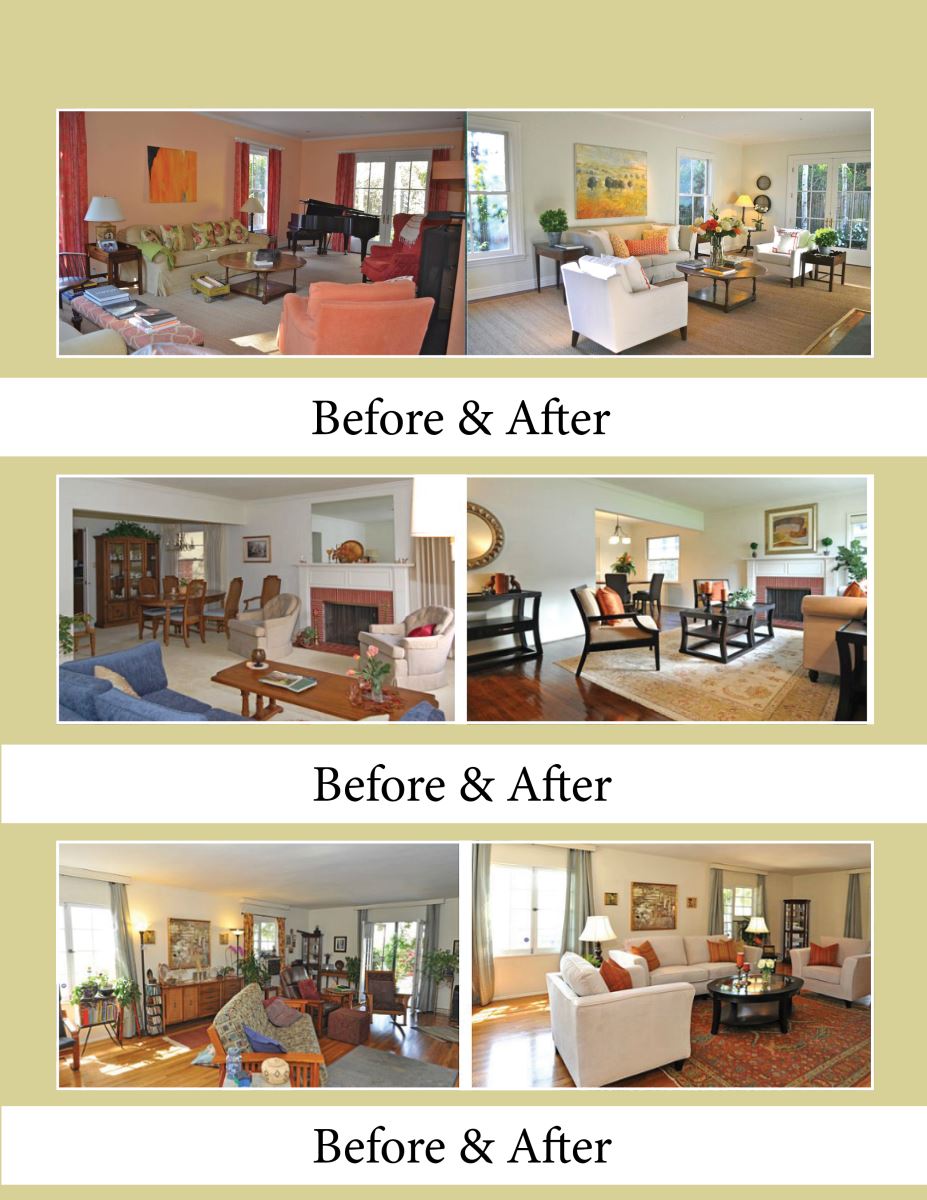 Staged homes SELL FASTER and most often for MORE MONEY. There are a lot of buyers that just don't have vision and if your home doesn't look like something they want to live in, they can't visualize how to change it to better meet their needs. Staging a home creates a clear vision for a perspective purchaser. If the vision is clear enough and enticing, a buyer will respond with an offer and usually with a HIGHER offer, because this is a home they don't want to lose!

In Conclusion: Staging Ultimately Benefits the Seller:
A well-dressed, sparkling house can garner lots of attention, and potentially sell very quickly. This is true regardless of whether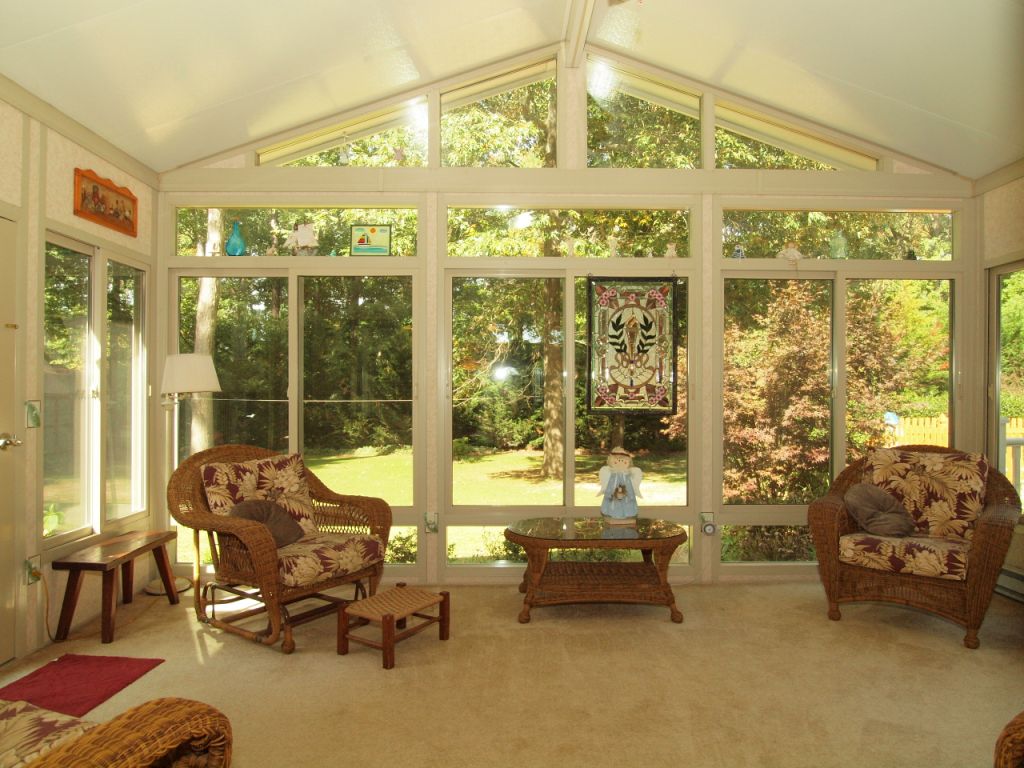 the market is cold or hot. In a cold market, buyers don't have to settle for anything less than the best. Why should they spend time and money fixing up a distressed home when a staged house looks great and is move-in ready? In a hot market, buyers can go into feeding-frenzy mode, focusing on the hot property of the week and ignoring the others. Do you want your property to be the hot one with buyers going crazy in their efforts to outbid each other?

MUCH MORE THAN THE AVERAGE REALTOR®!
The following services are available for my clients, friends, business associates and any of your referrals! If you know anyone who would benefit from these services please let me know.